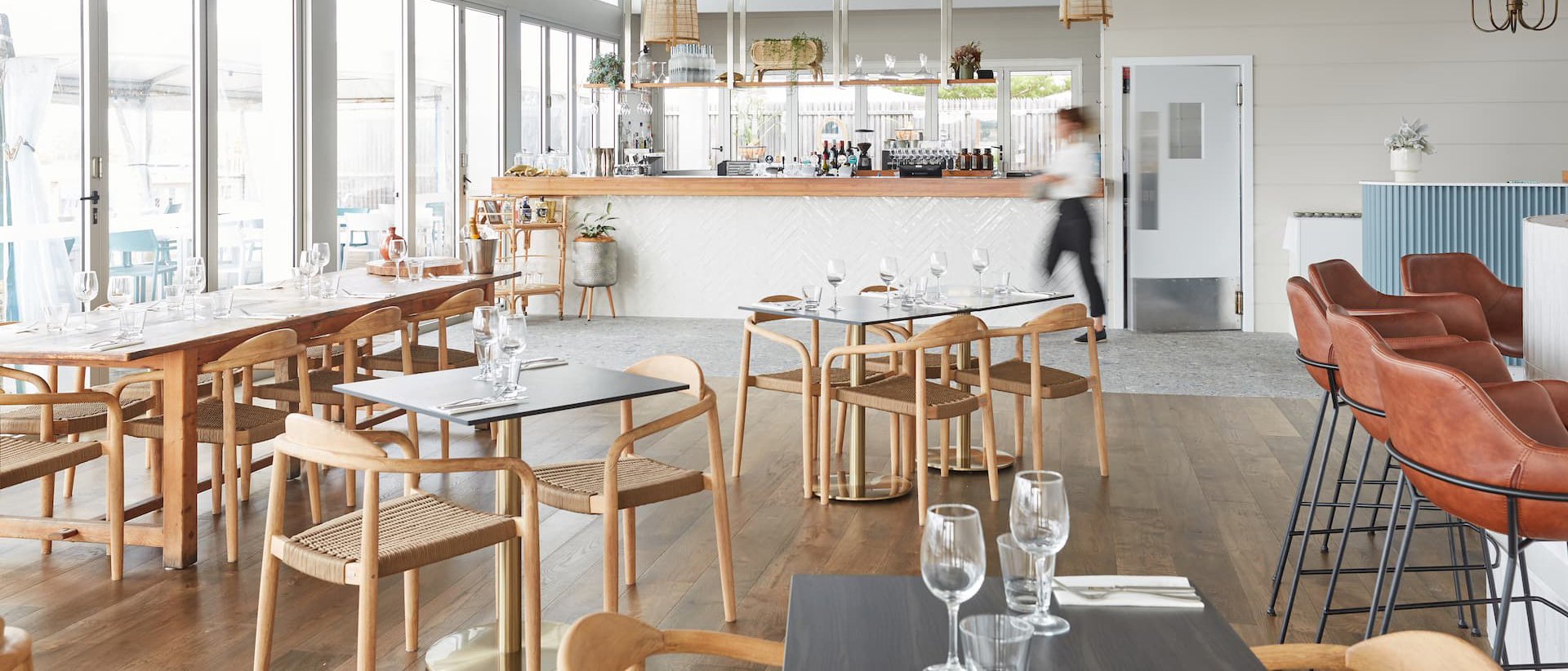 Thirty Three Degrees is the Shellar DoorTM of East 33, taking our passion for Sydney Rock Oysters and sharing it with you so that you can experience firsthand the world's rarest commercially farmed native oyster.
Once upon a time as early as circa 1971 our doors acted as an entryway to a marina, a one stop shop servicing the local community with access to the sun-kissed waterways of Wallis Lake. Now, reinvented and reimagined they act as a gateway to authentic and honest dining experience, connecting people to good food and great company. Inspired by the rich heritage of Sydney Rock Oyster cultivation Thirty Three Degrees has an unwavering dedication to the authentic in all that we do. As the spiritual home of East 33, the namesake Thirty Three Degrees is a reflection of our location on Australia's pristine East Coast and the latitude of Sydney 33o degrees where the Sydney Rock Oyster was first named by Europeans.
We aim to create an experience that is uncomplicated, relaxed and inspiring – and this is your invitation to savor a moment of joy…Welcome to Thirty Three Degrees.